We Want to Be Your Partner to Help Get the Results You Deserve.
We know how hard you've worked to get to where you are now and think you deserve to reach and exceed your goals. With over 145 years of combined experience — we help you scale faster.
We get results by leveraging our experience and long-term relationships with industry analysts, consultants, travel and hospitality industry executives, media channels and other influencers around the globe.
"What's truly unique about ProVision is the depth – everything from messaging to go-to-market structure to website content. I can't say enough."
Steve Danelian, CEO, NextGenGo
"We have greater brand recognition which complements our ability to compete head on with some of the most popular workforce communication companies."
Scott Schaedle, Founder & CEO, Quore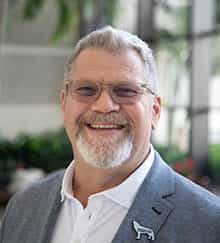 DAVID CHESTLER
PRESIDENT
David has a consistent record over the last 30+ years of achievement in diverse organizational environments for global market penetration and growth within the hospitality and travel sector. Known as "The Revenue Catalyst", David is a deeply engaged leader of sales strategy, sales operations, and people management process and is highly skilled at establishing strategic focus, clear goals, transformation, and high-performance teams.
Greg is a 30+ year veteran of the hospitality and travel industry, and is a Co-Founder of ProVision. He has held senior leadership positions with multiple growth-stage companies including as President and CEO of Passkey, a global firm with offices in Boston, Las Vegas, Singapore, and London, as well as a Managing Director at Accenture Digital. Greg has been a frequent guest lecturer at Cornell's School of Hotel Administration and is passionate about the groups and meetings space.
Sally has 15 years of experience and expertise in the development and execution of strategic communications, consulting, product development and deployment for the hospitality and travel industry. Prior to joining ProVision, she held a leadership role at KPMG, and spent six years working with the Amadeus IT Group. She also served in a strategy and consulting role for Accenture, a global professional services company, before opening her own consulting firm in 2020.
Andrea has led PR, advertising and marketing initiatives for clients in the hospitality and various other industries for the past 30+ years. She joined ProVision as part of the firm's merger with Plan A Marketing, a company she founded and served as its President for 25 years. Andrea is an award winning public relations and brand strategist and has developed and implemented successful, comprehensive marketing programs for a "who's who" of global hospitality industry solution providers, associations, resorts and destinations.
OUR ADVISORS AND ASSOCIATES
ProVision's advisors and associates are honest, transparent, accountable, and focused on long-term success. We serve our Partner Clients globally through our international network of in house, experienced professionals together with industry affiliates that are formally aligned with the firm. Together we draw on our shared creativity, experience, judgement, and diverse perspectives to help you address your toughest challenges.
BOARD OF ADVISORS
We have selected qualified and well-respected leaders in the travel and hospitality consulting industry to be on our Board of Advisors. The following members on our board guide us, support us, and offer their expertise and insight as we navigate the exciting future of ProVision.
GLOBAL ALLIANCE AND PARTNERSHIPS
Our clients operate globally. We understand how strategy, people, process, and technology must adapt across and within geographies and cultures.
That's why we have strategic relationships with various technology organizations to directly provide value-added solutions to the travel and hospitality marketplace. Book your discovery call with us to learn more.
It's Time to Make the Best Decision for Your Company
Are we the right agency to help you? The best way to figure that out is to have a quick chat with each other and see.
Take that first step towards your future success — book your free discovery call with our team.
Schedule Your Discovery Call